Mrs. Hayner's Tea
Joy will be speaking at the Mrs. Hayner
THE ZEN OF DOODLE

​

April 6, 2017 (Thursday)
6:30 pm - 8:00 pm
​Unlock your inner doodler. No talent required!
Zendoodling is relaxing recreational drawing play. Artist's card stock tiles and black markers will be supplied. Colored watercolor markers will be available.
Age: 13 - Adult Fee: $25 Class


---
YOUR BOHEMIAN STYLE INTERIOR ​
May 4, 2017 (Thursday)
6:30 pm - 8:30 pm ​
As a design style Bohemian is open to very specific personalization and exceedingly varied applications from new hippie to conservative. It adapts well to location, specific interests and any budget or DIY skill level. Bohemian style is a relaxed style defined by individual lifestyle and color preferences. The objective of this class is to teach some basic design that makes the Bohemian style work for you including the color schemes and pattern mixing that define the style. Because of the highly individualized characteristic of this style the emphasis will be flexible depending on the participants level design knowledge and DIY skills. A color wheel and design idea journal will be included with the class.


---
Powered by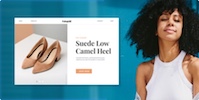 Create your own unique website with customizable templates.